Stephanie Morrow, LMLP-T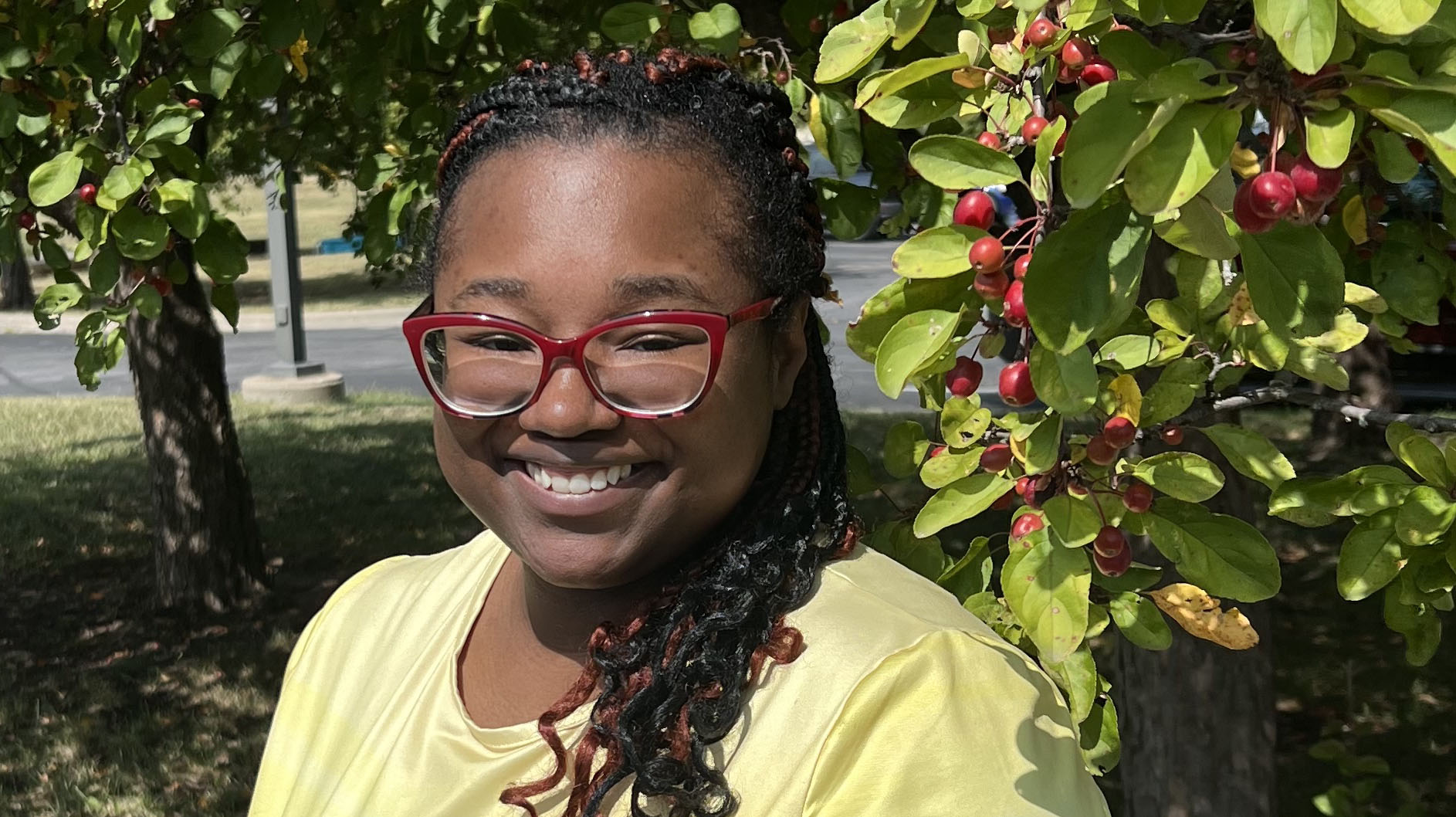 Licensed Masters Level Psychologist (Temporary)
Stephanie Morrow, LMLP, completed her BA in Human Services with a minor in Child Psychology in 2014 and a MS in Clincial Psychology in 2023 both from Washburn University in Topeka, Kansas. While in school Stephanie worked full time with the

Kansas foster care system in different roles and as a Behavioral health specialist in different mental healthcare facilities. Stephanie has a passion for working with young adults adjusting to life outside of the home, children and families in foster care and individuals who want to learn how to better themselves. In addition to providing individual therapy, Stephanie has experience with assessments and evaluations, often providing insight and advice.

Not only is Stephanie passionate about her community but her culture as well. Providing services to underrepresented populations is a passion of hers. Representation matters and comfortability with your provider is of the utmost importance in her practice. Stephanie provides treatment to a wide spectrum of disorders including anxiety, depression, post traumatic stress disorder, personality disorders, adjusment disorders, ADHD, and managing overall stress from change.

Stephanie's treatment ideology is focused on recognizing that everyone is different and handles things in different ways. That being the case she wants to work with you to find out what best works for you. Stephanie considers not only whats going on now, but what may have contributed to this point, what has/has not worked before, and where you want to be now. This can be determined through approaches such as motivational interviewing, psychoeducation and behavioral modification. Stephanie is committed to working with you to be the best you you can be!
From Dr. Wes: As an LMLP-T, Stephanie is part of our training program. Because my major area of clinical interest is psychotherapy, I have confined my testing and assessment to forensic cases, and in the last few years I've done very little of that. Last fall we added Kelly Weichman, LMLP to our staff and quickly found out how popular she was with clients needing testing and assessment, as well as the considerable demand for that service. We can now offer a broad array of testing for children, teens, and some adults for anxiety, autism, bipolar disorder, depression and various intellectual impediments. We're also offering an expanded battery for ADHD testing to be used when clients are seeking only an evaluation and not therapy and medication management. Stephanie's addition to our staff adds considerably to our capacity to meet that need. She'll also be seeing therapy clients on BCBS, Ambetter, Aetna and KanCare. If you'd like to schedule an intake with Stephanie for therapy or testing, please complete the Ask About Services form and mark her name as your preferred provider.
Stephanie's Schedule
PLEASE READ BEFORE EXAMINING THE CALENDAR BELOW: We'll have Stephanie's schedule posted shortly.