Joy Dayton, LMSW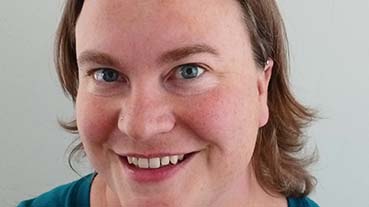 Licensed Masters Social Worker for Children Teens and Adults
Joy graduated from Baker University in 2008 with a BS in psychology, and shortly after, graduated from KU with an MSW in 2010 with an emphasis on clinical work with children and families.

Prior to joining FPS, Joy worked for almost a decade within the school system as a special education school social worker. She has worked with children of all ages and abilities with an emphasis this past year on students at the secondary level. She also has a history of participating in an autism diagnostic team, a support team for at-risk students, and various student improvement teams. Joy has begun providing outpatient therapy in private practice this past year and is eager to continue that work. She has greatly enjoyed helping her clients from a humanistic, strengths-based, and biologically informed approach. Joy's main therapeutic influences are from polyvagal and neurosequential theories and she utilizes cognitive behavioral and supportive techniques to encourage change through self-motivation and insight. Joy believes the client is the expert on their own life, but the therapist is a resource and a guide. She also holds the belief that the quality of our relationships determines the quality of our lives, and therefore, the relationship with one's self is the most important of all. Joy is well-versed in developmental theories and enjoys the utilization of both play and art techniques within the therapeutic frame to allow clients to process trauma and find peace.
From Dr. Wes: Given how many children and teens we see with school-related concerns, Joy's experience working within the school system is especially welcome. This knowledge allows her to better interface with teachers, counselors, and other educators to improve outcomes both in school and in therapy. Consistent with the FPS model of treatment, Joy is highly interested in family-based interventions.
We're excited to welcome Joy to Family Psychological Services.
Joy's Schedule
PLEASE READ BEFORE EXAMINING THE CALENDAR BELOW: Joy's availability for appointments is listed below. You CANNOT schedule here, only see availabilities. Her evening and after school schedule is typically filled with existing clients. Regardless of availability, she may not be taking new clients. The appearance of an opening does not guarantee an appointment, it only allows you to see what is available to request. Contact the office at 785-371-1414 to schedule or if you are a new client, fill out the ask about services form. Due to how Google masks event details, the availability is listed as "busy." This means that anything that shows up as "busy" is actually OPEN for an existing client appointment.