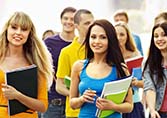 Up to Date with Steve Kraske: - College Freshman and Sexuality. A lot of parents will be sending kids off for their first year of college soon. For many that will include living in the dorm. But a lot of parents, and even some young adults, may not be ready for what they'll find there, particularly when it comes to sex. Dr. Wes and Cornell sophomore Sarah Lieberman say the transition from high school to adulthood is often a rocky (and raucous) one sexually. They discuss what they're seeing...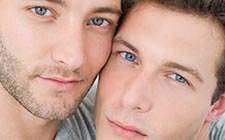 St. Louis on the Air: GLBTQ Teens and Young Adults
It may be easier than ever before for young people to be open and curious about their sexuality; or at least, Julia Poe of Prairie Village, Kansas seems to think so. Poe identifies as bisexual and believes that for people of her generation, coming out is becoming more common and less traumatic—just as same-sex marriage, recently legalized across the country, is increasingly frequent and accepted.

Fox4 Morning Show: Gay, Lesbian, Bisexual, and Transgender Teens: 2015
If you have a teen, you've probably got a lot on your mind already. But Dr. Wes Crenshaw says today's parents should add one more thing to that list—their teen's sexual identity. He's joined by Julia Poe, recent graduate of Shawnee Mission East High School to discuss why things are changing so rapidly.

Real Teen Love in a Sea of Random Hook-ups
Parents may be a little behind on how teens really couple or don't couple these days. I join Steve with a panel of real experts--high school seniors who know a lot about the rare art of teenage monogamy, and how your teen can find real romance instead of another disposable love