Joy Dayton, LMSW (coming soon!)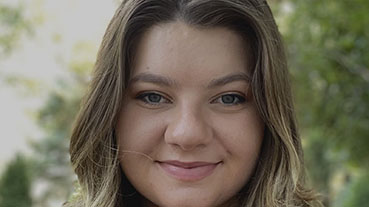 Licensed Masters Social Worker for Children, Teens, and Families
Hannah Armstrong, LMSW, completed a Bachelor's in Psychology in 2021 from Winthrop University, and completed a Master's in Social Work from the University of Georgia in 2023.

During her time at the University of Georgia, she interned with the Department of Children and Families with a focus on investigations and at a private practice where she provided counseling to families experiencing divorce. These settings provided Hannah with experience working with children, adolescents, and families experiencing situational stressors, divorce-reactions, anxiety, depression, traumatic responses, and school problems.
Hannah uses a strengths-based approach that values empowerment and personal choice. She applies systems theory to acknowledge how an individual's interaction with complex environments influences behavior. Her ideology focuses on acknowledging individual lived experience which allows for clients to have a safe space to be heard and supported in a manner that best meets the needs of the client. This includes meeting clients where they are at and actively engaging them in interventions that are appropriate. Hannah utilizes skills informed by a variety of treatment modalities including cognitive behavioral interventions, psychoeducation, solutions focused, social skills training, and dialectical behavior interventions.
From Dr. Wes: Hannah comes to FPS specifically to expand our offerings for children, teens, and families. She went through out application process nad received high ratings during her observed work samples. Working under the direction of senior associate Susan Chase, LSCSW, we expect Hannah to be a popular therapist. She has a lot of energy in her sessions but also brings a peaceful presence to the interchange. We're excited to welcome her to Family Psychological Services.
Hannah's Schedule
PLEASE READ BEFORE EXAMINING THE CALENDAR BELOW: We're still waiting on Hannah's credentialling to be completed. Check back here to find out when she will become available to see clients, probably in late summer 2023.