Rosa Knowlton, LMSW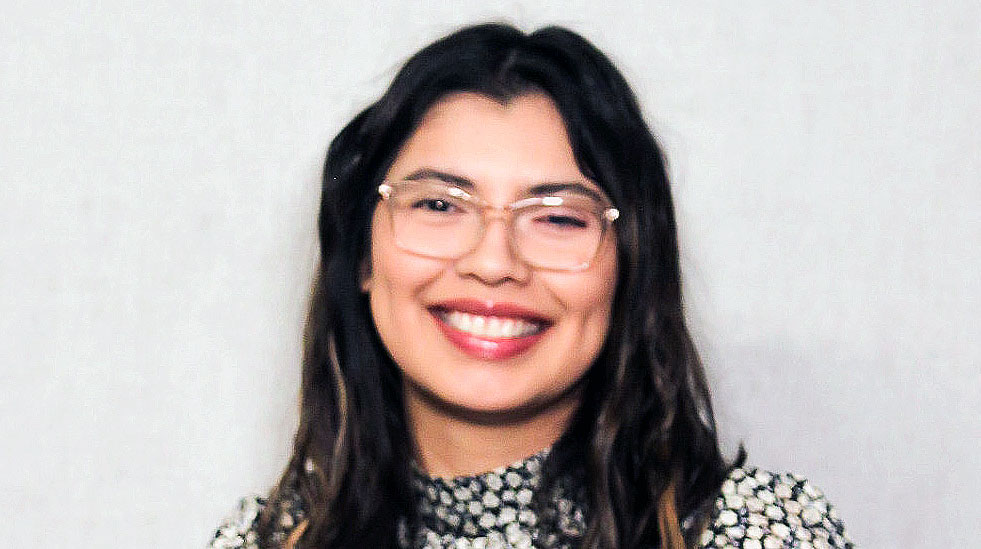 Licensed Masters Social Worker
Rosa has a bachelor's degree from the University of Arkansas and a masters from KU. She has experience working as a Bilingual Shelter/Outreach Therapist at a non-profit agency where she provided individual and group therapy. She uses different strengths-based approaches in her work, including solution focused,
Sandtray, EMDR, Psychodrama, Play therapy, and mindfulness/grounding techniques. Rosa values the capacity, skills, knowledge, connections and potential in each client she sees. She works with individuals and families on behavioral problems, family difficulties, abuse and relational concerns. She likes to remind clients that they are the experts in their lives, and works in collaboration with them to provide support and build healthy coping skills.
Rosa tiene una licenciatura de la Universidad de Arkansas y una maestría de KU. Ella tiene experiencia trabajando como terapeuta bilingüe dentro la comunidad/refugió en una agencia no lucrativa donde proporciono terapia individual y grupal. Ella utiliza diferentes enfoques basados en fortalezas en su trabajo, incluyendo soluciones enfocadas, Sandtray, EMDR, psicodrama, terapia de juego y técnicas de atención plena. Rosa valora la capacidad, las habilidades, el conocimiento, las conexiones y el potencial de cada cliente que ve. Ella trabaja con individuos y familias con problemas de conducta, dificultades familiares, abuso y preocupaciones relacionales. A ella le gusta recordar a los clientes que ellos son los expertos en sus vidas, ya que trabaja en colaboración con ellos para brindarles apoyo y desarrollar habilidades de afrontamiento saludables.

Rosa accepts Blue Cross and Blue Shield, Aetna, Ambetter and KanCare (Medicaid) on the Aetna and United panels for children and teens. She does not accept KanCare Sunflower. She does not accept any form of Medicare. In early 2023, Rosa will attain her LSCSW and should thereafter be added to the United Commercial, Cigna, and Aetna panels.
From Dr. Wes: Rosa is part of our training program. I've long hoped to have a bilnguial therapist at FPS to serve clients in Lawrence and the KC Metro who may have limited English or who have family members who need a Spanish speaking therapist to help bridge the linguistic and cultural gaps present between those who are fluent in English and those who are not. Rosa is an ideal resource for these situations. As a native Spanish speaker, Rosa learned English as a second language during her childhood in Los Angeles, before moving to Arkansas to attend college and later to the Kansas City area with her husband. And, of course, with her time spent in the midwest, Rosa is a good match for any family in our area who needs a therapist interested in seeing children, teens, and young adults. Rosa is more than halfway through the necessary supervision for her LSCSW and we expect her to complete that process later this year under the supervision of Susan Chase, LSCSW. Rosa is enrolling in KanCare and BCBS of Kansas for children, teens, and adults within her scope of practice.However, due to current demand and difficulties with COVID, we're allowing her to see clients while that process is underway for the cost of copay. If you or your child would like to see Rosa, please fill out an Ask About Services form. She looks forward to joining with you and working toward your goals together.
Del Dr. Wes: Durante mucho tiempo he esperado tener un terapeuta bilingüe en FPS para atender a los clientes en Lawrence y el área metropolitana de la ciudad de Kansas que pueden tener un ingles limitado o que tienen familiares que necesitan un terapeuta que hable español para ayudar a cerrar las barreras lingüísticas y culturales presente entre los que dominan el ingles y los que no lo son. Rosa es un recurso ideal para estas situaciones. Como hispano hablante, Rosa aprendió ingles como segundo idioma durante su infancia en Los Ángeles, antes de mudarse a Arkansas para asistir a la Universidad. Luego ella se mudo al área de Kansas City con su esposo. Y, por supuesto, con el tiempo que paso en el medio oeste, Rosa es una buena aliada para cualquier familia en nuestra área que necesite un terapeuta interesado en ver niños, adolescentes, y adultos jóvenes. Rosa esta a mas de la mitad de la supervisión necesaria para su LSCSW y esperamos que complete ese proceso a finales de este año bajo la supervisión de Susan Chase, LSCSW. Rosa se esta inscribiendo en KanCare y BCBS de Kansas para niños, adolescentes y adultos dentro de su alcance de practica. Sin embargo, debido a la demanda actual y las dificultades con COVID, le permitimos ver clientes mientras ese proceso esta en marcha por el costo de copago. Si usted o su hijo/a les gustaría ver a Rosa, por favor llene nuestro formulario titulado "Pregunte por los servicios". Ella espera poder unirse a usted y trabajar juntos para completar sus metas.
Rosa's Schedule
PLEASE READ BEFORE EXAMINING THE CALENDAR BELOW: Rosa's availability for appointments is listed below. You CANNOT schedule here, only see availabilities. Rosa's evening and after school schedule is typically filled during the school year with existing clients. Regardless of availability, she may not be taking new clients. The appearance of an opening does not guarantee an appointment, it only allows you to see what is available to request. Contact the office at 785-371-1414 to schedule or if you are a new client, fill out the ask about services form. Due to how Google masks event details, the availability is listed as "busy." This means that anything that shows up as "busy" is actually OPEN for an existing client appointment.