Our Latest Blog Articles and Media Appearances
\
Visitors Since Aug 12, 2016
The Largest Private Mental Health Practice in Lawrence
2601 W 6th Suites A and C
Lawrence, KS 66049-4319
Phone: 785-371-1414
GOOGLE MAP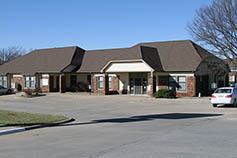 Growing to Better Serve Lawrence & Douglas County
With seven full time, licensed, clinical staff, Family Psychological Services (FPS) is the largest private practice in Douglas County. FPS is owned and operated by Wes Crenshaw, PhD, a Lawrence psychologist with 26 years of experience, including 17 years providing services in Lawrence. He and his seven associates see a broad clientèle of children, teens, adults, couples and families from Lawrence, Douglas County, and the KC Metro. Feel free to browse this website to learn more about our scope of practice and the services we provide.
We have two recent additions to our staff. They're both veteran clinical social workers with experience in diverse areas of practice. Annas Boyer, LSCSW, LCAC is a good fit for the teens or adults, including those with substance abuse issues, an area of practice we're opening due to expressed need in the community. She also provides relationship therapy and individual work on other areas of concern with adults and teens. Kelly Hughes, LSCSW has worked with teens and adults for several years and specializes in problems of eating and trauma recovery. Both Kelly and Annas are taking new clients on a daily basis and both have good slots available to serve you or your family members.
To aid our expansion, FPS now operats out of both Suite A and C of the 2601 West 6th Building and will expand further in August 2017. Our business office is now in Suite C. All new clients please come to Suite C at your first appointment. We now have an electronic check-in system, so when you arrive for your appointment your therapist will be immediately alerted whether we have staff in the business office or not.
Medication Management
In tandem with psychotherapy, Family Psychological Services offers state-of-the-art medication management, emphasizing interdisciplinary collaboration, ePrescribing, convenient client access, and empirically valid protocols. We provide a strong face-to-face relationship with our medication clients in an unrushed, accessible, and consistent atmosphere you can count on.
Our Nurse Practitioner, Kelsey Daugherty, DNP completed her doctorate on May 14th 2017 after practicing at the masters level for two and a half years at Family Psychological Services. Dr. Kelsey is now in full-time practice Monday, Wednesday and Thursday and will add a fourth day later this summer. She offers two Walk-in Medication Consults daily for existing clients, one at 8am and the other at 5pm. Walk-in clients must have an open chart at FPS, be stable on medication or need only minor changes in dosage which can be completed in a 10 to 15 minute appointment. Clients are seen on a first-come first-serve basis. Walk-ins are not available for non- or new clients or those whose medications are not yet stabilized.
New Video: Collin's First Session with Grace, CAT
Collin isn't happy. His parents are going through a divorce and he's frustrated and angry. The last thing he wants to do is talk about it with a therapist. He's in for a surprise when he meets his new therapist, Grace, CAT. This is the first in a series of videos designed for kids and adults to make seeking therapy less daunting. Click the video below to watch.
Immediate Availabilities for Adolescence and Adult Clients
For the first time in several years, FPS will have no waiting list for teens and adults through 2017. While established staff have less availability due to ongoing caseloads, our newer staff are open for both day and evening appointments. The more flexible your time and desired therapist, the quicker we can get you in.
Constantly Enhancing Our Services to Clients
and the Community
Dr. Wes is training all our staff, new and seasoned, to offer the top-quality service you've come to expect from Family Psychological Services. We're currently training in the research proven Gottman model of relationship therapy. Dr. Wes was recently certified as a Sex Therapist by The American Association of Sex Educators, Counselors, and Therapists (AASECT) and Alisha Saucedo has begun her training in sex therapy. In November, Wes attended a four-day intensive workshop with the luminaries of Acceptance and Commitment Therapy (ACT) and has begun using this model with his clients. He'll attend a ACT Level 3 workshop in July. Adrian Zelvy completed training on Parent Coordination and is now offering extended services in co-parenting consultation for cases of divorce and custody.
This is an exciting time for Family Psychological Services as we grow to meet the need for services in our community. Join us to learn why FPS is where families want to be for mental health services.
Request Services
We strive to make our intake system as seamless, user friendly, and quick as possible, minimizing wait lists and delays. For the fastest response, please click the button below to start the process. Your information will be securely submitted through LuxSci.com to our office manager. After reviewing this form, we'll guide you on how to complete your intake paperwork and get you scheduled with a therapist. Thanks!
Kansas City and Topeka
We welcome KC Metro and Topeka clients and see quite a few of them. Our Lawrence office is about four minutes off Exit 202 on the Kansas Turnpike (I-70). From some parts of Kansas City, it's a quicker drive to Lawrence than to distant parts of the metro. From Topeka it's less than thirty minutes. For those in southern Johnson County, the Lawrence Southeast Trafficway now makes travel via K-10 to Iowa Street much easier, faster, and safer.
Join Family Psychological Services and find out why Topeka and Kansas City Metro residents drive to Lawrence for therapy services.