Newest Blog Entries and Recent Media Appearances
We're now blogging on our national platform, familypsychological.com. In addition to original content by the writers at Family Psychological Service, we're featuring media appearances from Fox4, KCUR, KLWN, St. Louis Public Media and others. Readers are invited to post questions and we'll answer them online.
Of course, our blog is not a substitute for seeking mental health services. If you have a specific need that goes beyond this publication, please contact our office staff or another provider in the community.
Other recent media appearances are listed below, but we'll be moving them to the blog as time allows.
- Fox4 Morning Show: Valentines Day is long gone and so are some of those romances. For Teens and YAs, Breaking Up is Hard to Do. Click the icon below to watch:

Dr. Wes appears the fourth Thursday of every month in the 9:00am hour on Fox4...
More Info
- Fox4 Morning Show: The responsibility every kid wants....and many parents ends up with: "I Promise I'll Take Care of It!" Click the Mr. Steve's image below to watch:

- All Sides with Ann Fisher on WOSU 90.7 FM in Columbus: Coping with ADHD:
- St. Louis on The Air with Don Marsh on KWMU 90.7 FM: ADD and Relationships with author Melissa Orlov discussing how couples can struggle with ADD and how they can learn to cope. Click the STL Public Radio icon below to listen: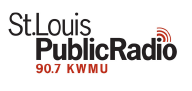 Dr. Wes appears on
STL On the Air
several times a year...
More Info
- ADDitude Magazine: In this webinar from November 2016, Wes Crenshaw is joined by Ryan Sipes to discuss the Good, Bad, and Ugly of video gaming for kids with ADHD. Click the icon below and to the left to download and listen

Dr. Wes contributes to both the online and print forms of these local and national publications
More Info
\
Visitors Since Aug 12, 2016