Our Latest Blog Articles and Media Appearances
\
Visitors Since Aug 12, 2016
We Are Open for Existing and a Small Number of New Clients

2601 W Sixth Street
Lawrence, KS 66049-4319
Phone: 785-371-1414
GOOGLE MAP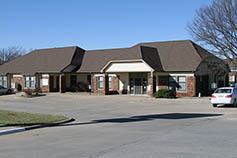 Serving Children, Teen, Adult, Couples, and Families
Family Psychological Services (FPS) is the largest private practice in Douglas County and we're continuing to expand, having recently added Lane Miller, LMSW and Rosa Knowlton, LMSW. FPS is owned and operated by Wes Crenshaw, PhD, a Lawrence psychologist with 28 years of experience, including the last 22 in Lawrence. He and his associates see a broad clientèle from Lawrence, Douglas County, and the KC Metro. Please browse this website to learn more about our scope of practice and the services we provide.
Despite our expansion, we are experiencing a record volume of requests right now, due in part to stressors surrounding COVID-19 impacting school performance, family functioning, decision making, and overall mental health. We understand that resources in Douglas County are presently scare and we are sensitive to the struggles this creates, but we receive no external funding and cannot expand our services any further at this time.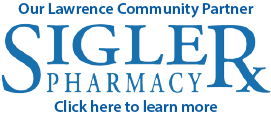 Twelve Providers and One Cat : We're Here For You and Your Family
Tamara Henley, LCPC, Adrian Zelvy LCPC, and Susan Chase LSCSW see children, adults, and teenagers. Dr. Wes, Kelly Hughes, and Jordan Mayfield provide treatment for eating disorders. As both an LSCSW and LCAC, Jordan Mayfield offers therapy for substance-abuse complicated mental health conditions. Sarah Doyle, LSCSW provides both general psychotherapy and a specialized treatment known as Brain Spotting. Jessica Allison, LSCSW sees adults and couples and is aspiring to complete certification as a sex therapist. Lane Miller, LMSW and Rosa Knowlton LMSW see teens and children and as well as adults and couples within scope of practice. Marilee McCleery, DNP and Adrian Cade, APRN see clients for medication managment under protocol.
Please read our COVID19 page for up to date information about how we're serving Lawrence in these complicated times. Check back often to see what's new and where we're headed.
Request Services
We strive to make our intake system as seamless, user friendly, and quick as possible. To request services, please click the button below to start the process. Your information will be securely submitted through LuxSci.com to our office manager. Time is very tight right now, so we may not be able to see you, but we are doing our best to meet rising demand. After reviewing this form, Dr. Crenshaw will assess your match for our services or, if applicable, suggest alternatives. Carrie Poe will guide you on completing your intake materials and get you scheduled with a therapist . We respond quickly but we are getting six to ten requests every day. So, if you don't hear back from us by the next business day, please check your SPAM folder and then call 785-371-1414.

\