Recent Media Appearances
- Up to Date with Steve Kraske on KCUR 89.3 FM: Evolving Perceptions of Gender Identity Among Teens. Life can be difficult for people who don't fit into societal constructs of "male" and "female," but changing approaches, especially among young people, to gender identity and sexual preference are having an effect. Dr. Wes and a local transgender middleschooler discuss growing up outside traditional conventions, and provide some strategies for coping. Click the icon below to listen...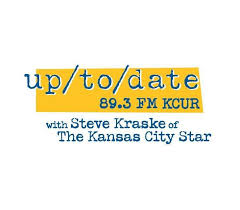 Dr. Wes appears on
Up to Date
on the second Monday of every other month...
More Info
- Fox4 Morning Show: School is starting all across Lawrence and the KC Metro: Getting Kids Ready for New School Transitions. Click the the icon below to watch:

Dr. Wes appears the fourth Thursday of every month in the 9:00am hour on Fox4...
More Info
- All Sides with Ann Fisher on WOSU 90.7 FM in Columbus: Coping with ADHD:
- St. Louis on The Air with Don Marsh on KWMU 90.7 FM: ADD and Relationships with author Melissa Orlov discussing how couples can struggle with ADD and how they can learn to cope. Click the STL Public Radio icon below to listen: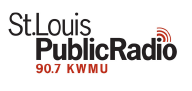 Dr. Wes appears on
STL On the Air
several times a year...
More Info
- ADDitude Magazine: In this webinar from November 2016, Wes Crenshaw is joined by Ryan Sipes to discuss the Good, Bad, and Ugly of video gamming for kids with ADHD. Click the icon below and to the left to download and listen

Dr. Wes contributes to both the online and print forms of these local and national publications
More Info
\
Visitors Since Aug 12, 2016